BRING JOY AND TOYS

TO KIDS IN NEED
JOIN US

BY DONATING THIS HOLIDAY SEASON
Happy Holidays from Salem Five and The Salvation Army
Salem Five has partnered with The Salvation Army this year to help area families enjoy a happier holiday. Together, we are hosting a Toy Drive at all Salem Five branches as well as our corporate headquarters in Salem and insurance headquarters in Woburn. Join us by donating a new, unwrapped toy at any one of our locations. The Salvation Army will collect all toys and distribute to needy families throughout the region.


Simply drop off a new, unwrapped toy at any one of our locations from now until the end of the year.
Suggested Toys for Children
Toys for Toddlers and Pre-Schoolers (2-4)

Educational toys to help with motor skills, colors, sound recognition, counting and ABCs.

Toys for Young Kids (5-10)

Toys to keep them busy. Things to build, make, draw, move and make believe.
Toys for Older Kids (11-12)

Games to make them think. Sports equipment and equipment to get outside. The latest in tech. Cozy room décor.

Toys for Teens (13-18)

Items to make their rooms their own. The latest in tech and accessories. Wearables such as backpacks, hair products, beauty products. Sports equipment.
Tip: Skip the stuffed animals, toy drives generally get too many of these. Click here for more toy suggestions.
About The Salvation Army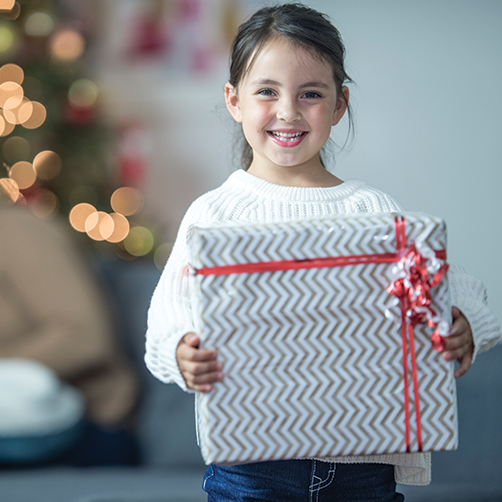 We are proud to join with The Salvation Army to contribute to the important work they do during the holidays and all year-round.

The Salvation Army annually helps more than 30 million Americans overcome poverty, addiction, and economic hardships through a range of social services. By providing food for the hungry, emergency relief for disaster survivors, rehabilitation for those suffering from drug and alcohol abuse, and clothing and shelter for people in need, The Salvation Army is doing the most good at 7,600 centers of operation around the country. In the first-ever listing of "America's Favorite Charities" by The Chronicle of Philanthropy, The Salvation Army ranked as the country's largest privately funded, direct-service nonprofit. For more information, visit SalvationArmyMA.org. Follow us on Twitter @SalvationArmyMA and #DoingTheMostGood.

Learn how you can help!

The Salvation Army Massachusetts Division is dedicated to Doing the Most Good. We exist to meet human need wherever, whenever, and however we can. Our hearts, services, and facilities are welcome to all. We care for people, regardless of race, gender, sexual orientation, ethnicity, or gender orientation.