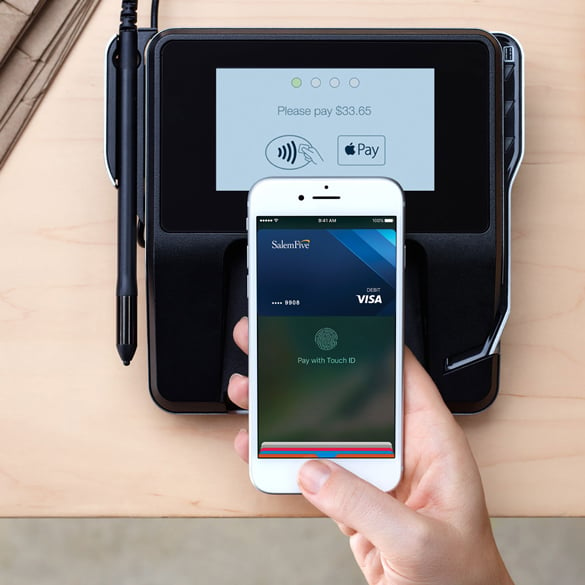 Make payments with your smartphone
It doesn't matter whether you're tired of digging through your wallet, concerned about security and protecting your personal information, or just want to feel like you're living in the future. Whatever your reasons, paying with your Salem Five card through your digital wallet is the answer. You can shop in thousands of stores—and of course online—with just your mobile device or desktop computer. And the best part is that it's much more secure than using your card.
Salem Five can help you pay with your Salem Five card using your digital wallet.
Watch the video to learn more about Digital Wallets.