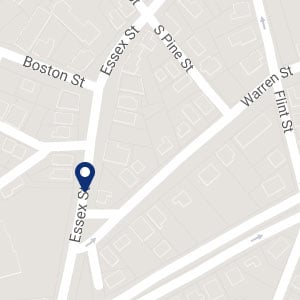 Salem Five - Highland Avenue
Location Details
Located near North Shore Medical Center/Salem Hospital, CVS and AutoZone in the Gallows Hill section of Salem, our Essex Street/Highland Avenue branch features signature Salem Five amenities like a gourmet coffee bar, coin counting machine, and a walk-up ATM, as well as extended morning, evening and weekend hours.
(978) 745-5247
Call This Location
Get Directions
424 Essex Street, Salem, MA 01970
Hours

Monday

8:00AM-5:00PM

Tuesday

8:00AM-5:00PM

Wednesday

8:00AM-5:00PM

Thursday

8:00AM-7:00PM

Friday

8:00AM-7:00PM

Saturday

8:00AM-1:00PM

Sunday

11:00AM-3:00PM
Services
Personal Banking
Business Banking
Mortgage
Insurance
Investments
Walk-Up ATM
24-Hour ATM
Free Coin Counting Machine
*APY refers to Annual Percentage Yield. (1) GOLD STAR MONEY MARKET: APY is accurate as of 1/17/19. 2.00% APY earned on all balance tiers. Fees may reduce earnings. Rate may change after account is opened. Minimum balance to open is $10 in person or $100 online. Offer available for funds not currently on deposit. Maximum deposit limit is $1,000,000. Personal accounts only.
SPECIAL 12-MONTH CD: Minimum balance to open and obtain the APY is $10,000 for a regular term deposit account and $2,000 for an IRA account. Substantial penalty for early withdrawal. IRA fees may reduce earnings. APY is current as of 4/2/19 and subject to change. Maximum deposit amount is $500,000. Personal accounts only.
Free use of coin counter machines for Salem Five customers only.
All Salem Five office and branch locations will be closed in observance of these upcoming holidays.
If you need access to your account on a day we are closed, Salem Five gives you access to your banking information and features 24 hours a day, 7 days a week through Online Banking and by calling AccessLine Telephone Banking at (978) 745-7787 or (800) 255-7787.
Upcoming Holidays
Memorial Day
May 27, 2019
Independence Day
July 4, 2019