We want to make getting cash easy ... and without ATM surcharge fees! With over 55,000 Allpoint ATMs worldwide at stores where you already shop like Target, CVS, Walgreens and more. We've made it easier than ever to access your money.
Find the ATMs near you and avoid ATM fees when you can't get to a Salem Five ATM.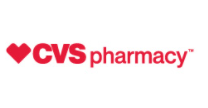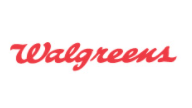 Enjoy these benefits today:
55,000 Fee-Free ATMs Worldwide

Zero
ATM Fees

Convenient Cash Wherever You Are

Use Your Current Salem Five
Debit Card
FAQs
What is the Allpoint network?

The Allpoint Network is a surcharge-free network of ATMs with over 55,000 locations worldwide.

Where can I find Allpoint ATMs?

You can find Allpoint ATMs in over 55,000 retail locations worldwide, and over 40,000 in the United States at these retailers:

Target
CVS
Walgreens
Rite Aid
Costco Wholesale
Salem Five is a member of Allpoint. For non-Salem Five cardholders, there is a surcharge for use of some Salem Five ATMs.