Pamela Shenaj VP, Branch Manager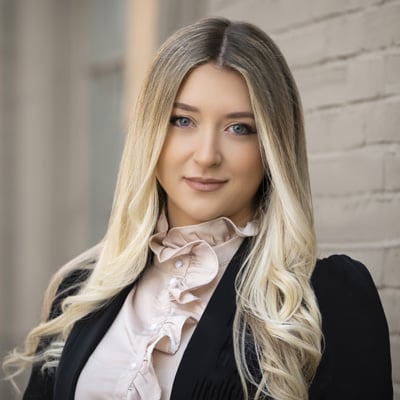 ---
Connect with Pamela Shenaj
Pamela Shenaj
VP, Branch Manager
I am happy to be part of Salem Five Bank in the Salem market. I was born and raised in Albania, where I graduated with a degree in Finance. I have been part of the Salem Five family since 2020 and I look forward to being part of the bank for many years to come.
I am passionate about helping my team reach their potential and achieve their goals. I enjoy building relationships with my customers and colleagues. I am an outgoing, energetic and positive person. When I am not at work, I enjoy spending time with my friends and family, traveling and learning new things. I believe in being involved in the community in which I work. I am an Ambassador of the North Shore Chamber of Commerce and a member of Salem Chamber of Commerce. I aim to leverage my expertise and resources to facilitate growth and support for local businesses.

I welcome you to visit our branch at 71 Washington St in Salem, where my team and I will guarantee you an excellent experience and you will leave with a smile on your face!