Sean McCarthy VP, Senior Loan Officer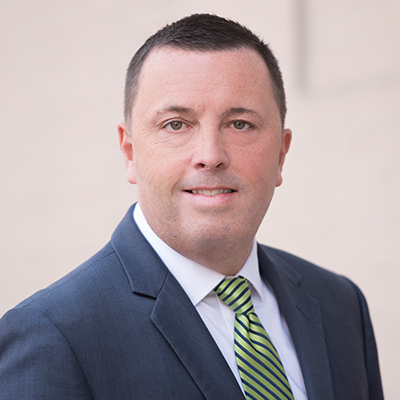 NMLS: 181090
---
Connect with Sean McCarthy
Sean McCarthy
VP, Senior Loan Officer
Sean joined the Salem Five team in January of 2015. He specializes in new home purchases, refinancing, construction and renovation loans, focusing mainly on the city of Lynn. Through his experience he's developed a vast knowledge of home buying trends and a diverse understanding of the industry. Helping first time homebuyers is one of Sean's priorities.
Prior to Salem Five, Sean worked at Sage Bank as a Loan Officer and MetLife as a Mortgage Consultant. He graduated from Framingham State University with a Bachelor's Degree in Business.
Outside of work, Sean is an affiliate member of the North Shore Association of Realtors, a member of The Lynn Chamber of Commerce, and a very active member of his community. He is a Salem Five Chairman's Circle award winner, 2015 Ralph Cronin Community award winner in Lynn, and 2022 Boston Magazine Top Mortgage professional.

Our latest technology is available for Apple phone users in the Mortgage ASAP by Salem Five mobile app. Download today from the App Store to use our mortgage calculators, scan and upload documents, and more!
I was actually referred by my lawyer and realtor to Sean McCarthy. They work often with him on mortgage loans. This was a very easy process, contrary to what I expected. I received great communication from Sean and his team. When I needed to do anything, I received clean instructions and a valid timeline to get it done. I honestly though this would be more difficult. I had no issues at all and all deadlines were met. Sean walked me through all the different options for this loan. The portal was super easy to use. The whole process was very easy. I know it can be excruciating and stressful process, but I didn't feel like I was missing anything or forgot to do anything due to the team's guidance. Sean and I have been communicating with text and emails. I could always reach him no matter what day of the week or time of day. This was great! Thank you.

Joseph T.
To the man who made my dream a reality. The amount of appreciation and gratitude I have for what you and Salem Five Bank did for me leaves me in tears. I will never forget what you did for me during the process and the many hats you needed to wear to get me through to the finish line ... You were not only my Loan Officer, you were the flame of hope and key holder to saving my life ... I now have a safe place to call home, because of your tireless efforts.

Brian C.