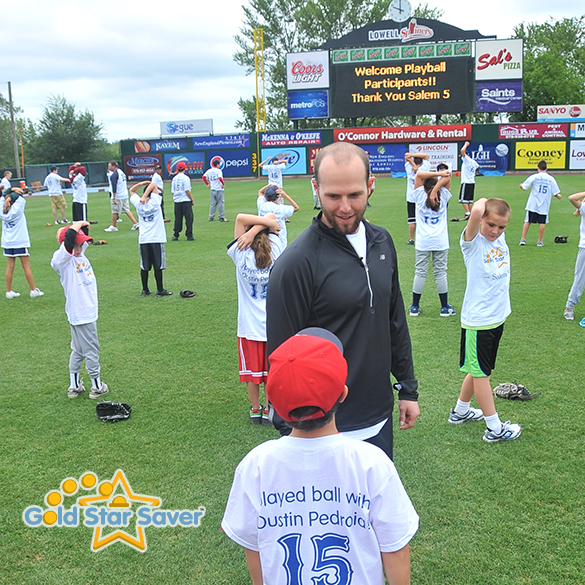 Get kids started saving early
Good money management is key to our kids' financial success. With the Gold Star Saver account, they can learn the basics, not only from our banking experts but also from Red Sox star Dustin Pedroia. Kids under 18 can open an interest-bearing, no-fee Gold Star Saver account for as little as $10 at a local branch (or $100 online) and we'll match their first deposit with another $10. They can even get an ATM card with authorization, and they'll receive recognition for reaching Savings Milestones, plus a special gift when they open their account.
No monthly fee
$100 minimum balance
Open with as little as $10 (or $100 when opened online)
Salem Five matches your first $10 deposit
Must be jointly owned with an adult and the child must be listed as the primary applicant when opening online
All-star articles are a great way to learn about important money topics.