SALEM FIVE

MUTUAL INTEREST
Information to keep you moving forward.
In The Community
Salem Five has made it to the Majors!
Salem Five has secured a major sponsorship with New England Sports Network (NESN) starting this month. This includes the first-ever naming rights of NESN's Studio A – now named the Salem Five Studio. Salem Five will have extensive signage in this studio during the shows for all away games for both Bruins and Red Sox as well as a robust advertising schedule, including TV commercials, logo displays and audio reads, among other benefits. We're excited about this opportunity to gain year-round exposure across NESN's full New England footprint and align ourselves with such iconic brands as the Boston Red Sox and Boston Bruins. This is an exciting next step for Salem Five as we grow to be a strong regional player. Go Bs and Sox!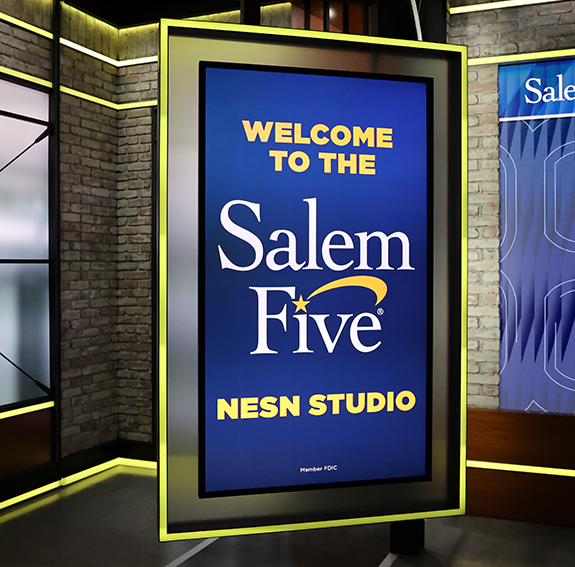 Current Promotions
Make your career move to Salem Five
Like working WITH Salem Five? How about working FOR Salem Five? We are a growing organization with open positions across a variety of career areas. Competitive pay, great benefits and people you love seeing every day. For a limited time, select positions are offering a $2,000 sign-on bonus. You don't have to be a banker to work here. There are positions available in IT, insurance, mortgage and, of course, in our retail branches, among others. Consider making a career move here.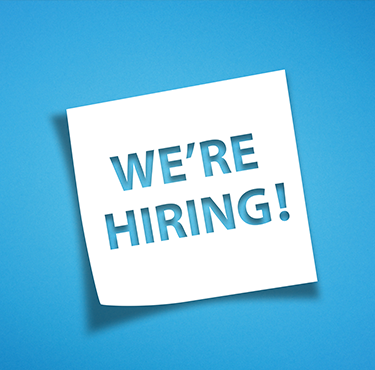 Business Planning
What Businesses Should Prepare For - Top 3
Thankfully, we're starting to come out of the pandemic that challenged companies of all sizes like never before – but we're still not out of the woods. There are number of factors that exist that continue to test even the most prepared business executives. The first is the rising rate environment. The Fed recently increased the interest rate for the first time since March of 2020 with several more rate hikes predicted in 2022. What does this mean for you as a business owner? We are advising our business clients to seek financing opportunities sooner rather than later, securing fixed rates to the extent possible to limit volatility. The other two challenges are a bit harder to pre-empt. Inflation is a reality we're all dealing with right now. Securing fixed rate lending options is certainly one avenue to limit exposure, as well as ensuring tight management of cash flow. Other considerations to weather inflation would be to review supply chain and customer contracts. Lock in what you can now with suppliers; see if you can establish some flexibility with customers if you need to share some cost increases later on. Of course, now is the time to double-down on customer service. If prices have to increase at some point, you'll want a loyal customer base who will understand and stick with you. And, finally, the global economy. The war in Ukraine is causing cost increases and uncertainty for governments, businesses and consumers alike. This global unrest will exacerbate some of the issues we're already experiencing such as supply chain issues, raising rates and costs. Keeping a close eye on your numbers will be even more imperative – but remember to keep a long-term view.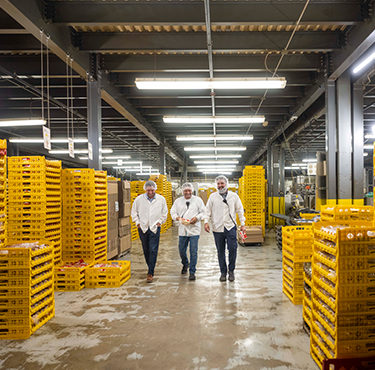 At Salem Five, you can get your mortgage A-S-A-P!
Salem Five Mortgage has launched a new mobile and web application -- Mortgage ASAP by Salem Five.
Mortgage ASAP is an online application portal that provides borrowers with a simple, quick and convenient way to apply for a mortgage, refinance an existing loan or get pre-qualified for a purchase. Borrowers can use their smartphone or a PC, or move back and forth between devices safely and the tool remembers where you left off in the process. Using the mobile app, borrowers will be able to use their camera to scan and upload documents or use helpful mortgage calculators. Combined with our experienced loan officers, this tool helps make the mortgage and refinancing process as streamlined as possible.