WEALTH MANAGEMENT &

TRUST SERVICES
Providing guidance and discipline for families who want to ensure a legacy of financial health.
Salem Five Wealth Management and Trust provides clients independent full-service financial advice and management to institutions and high-net-worth individuals. We are legal fiduciaries, which means our clients' needs come first. We are a fee-only fiduciary wealth management firm and do not sell products or charge for transactions.

Our Approach
Asset Allocation is responsible for more than 90% of portfolio performance. Stock selection and market timing make only a minor contribution to performance. This provides the framework for managing risk, with an emphasis on: core–satellite investment strategy; allocations to high Alpha asset classes, including Small-Cap, Micro-Cap and Emerging markets; and allocations to real assets such as Commodities, Energy MLPs, Infrastructure and REITS.
Highly regulated oversight and review process:
Weekly Investment Committee meetings
Monthly Reg. 9 Oversight meetings
Quarterly Oversight by Investment Trust Committee
Annual Audit Requirements
Our Services
Investment Management

Financial Planning

Estate Planning

Trust Planning & Administration

Corporate Trustee & Fiduciary Services

Succession Planning

Custody & Escrow Services
What you can expect:
Create, monitor and update investment policy objectives and asset allocation targets

Regular face-to-face meetings and results presentation
Tax-efficient investment management
Dedicated Salem Five Relationship Manager and Investment Officer

No transaction costs
Personal Investment Process
Step 1: Gather Information
Identifying your investment goals
Establishing your risk tolerance
Determining an investment time horizon
Identifying tax requirement and liquidity needs
Step 2: Design a portfolio based on your investment needs and constraints
Identify an investment strategy
Set the asset allocation
Create an investment policy statement
Step 3: Implementation and Monitoring Portfolio to Investment Objective
Setting the investment strategy into action
Constant monitoring of securities and financial markets
Replace securities and managers that fail to meet the client's financial goals
Continuous communication and review of portfolio and financial objective
Let's talk about what your financial success looks like.
Contact Wealth Management and Trust Services Managing Director, Jeff McDonald today to begin ensuring the financial well-being of your loved ones.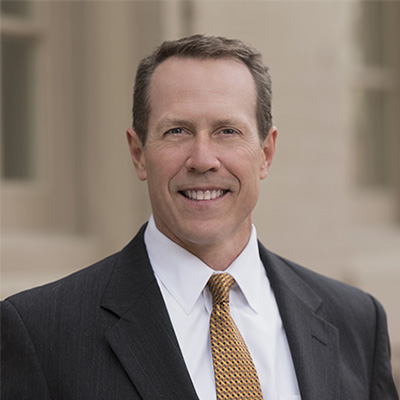 MANAGING DIRECTOR, WEALTH MANAGEMENT & TRUST

Securities and Investment products offered through Salem Five Wealth Management and Trust Company
(a division of Salem Five Bank) are:
Not Insured by FDIC
or Any Other
Government Agency
Not
Bank
Guaranteed
Not Bank
Deposits
or Obligations
May
Lose
Value