Let Salem Five Help You Make Your Move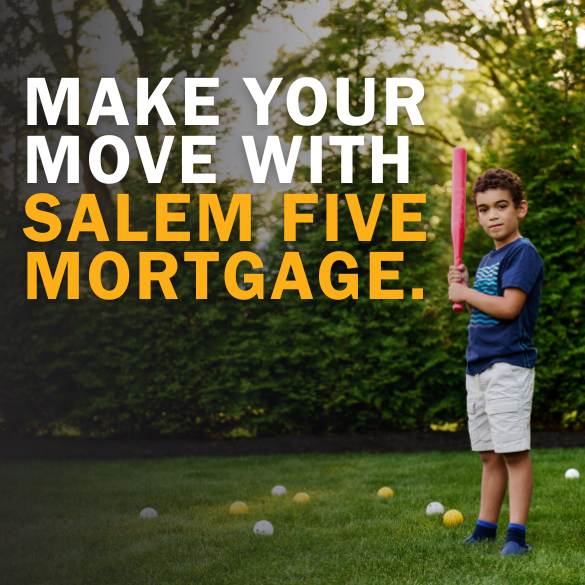 Apply today and shop with confidence tomorrow.
Apply now to take advantage of opportunities as they arise. Click "Get Started" below and you'll be prequalified in minutes.
If you already started an application, would like to check the status of your loan or view messages from your originator, click "Login" below.
Not sure where to start? Click here for the basics.



I never thought I would get a mortgage through a local bank. It really surprised me! They had great rates and great customer service.

Jonathan Hubbard & Family, Wakefield
Haga clic aquí si desea consultar con alguien en Espanol acerca de opciones de Hipoteca.
Los Documentos y formularios que prevemos para abrir y mantener su cuenta, Con Salem Five, son proporcionados en inglés.