SALEM FIVE

MUTUAL INTEREST
Information to keep you moving forward.
Economic Insight
Where are we headed? What to expect? Some signs of a silver lining.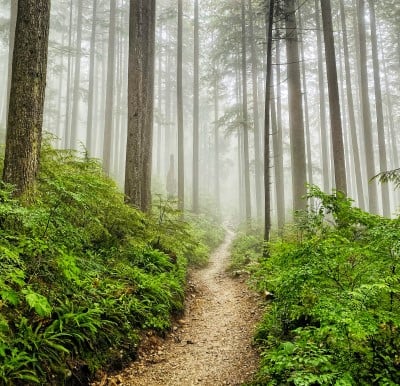 A bear market is officially here thanks largely to stubbornly high inflation. For many of us, it has probably felt like a bear market for a while now, but the S&P 500 Index didn't close more than 20% below its January 3 record high until recently. Tech stocks are down a lot more—the Nasdaq Composite is more than 32% below its November 2021 record high.

It's hard to find a silver lining in inflation over 8%, but here's the good news. Goods inflation came down quite a bit, which is likely to continue. Also keep in mind, that the Federal Reserve's (Fed) preferred inflation measure, the core personal consumption expenditure index (PCE) is just under 5%.

For those worried the Fed may be overly aggressive in its fight against inflation, consider the market has done a lot of work already. Home price appreciation has slowed on higher mortgage rates. Lower stock values will likely slow spending. Margin balances have fallen. Wage increases have leveled off as layoff announcements and pulled job openings have started to hit the newswires. The cost of credit has increased based on investment-grade and high-yield corporate bond spreads. Financial conditions are already tightening early in the Fed's campaign. This is all actually good news, since these factors suggest the Fed may pause its rate hiking campaign in the fall.

Keep in mind, a good part of the inflation problem is on the supply side (due to COVID-19, supply chain disruptions, Russian oil sanctions), so there's only so much the Fed can do by curbing demand. While some of these supply issues may take many months to resolve, we believe they will be resolved before long. While oil prices are a wildcard, we are confident that a sizable piece of the inflation problem will get better in the months ahead and that patient investors will be rewarded and consumers will get some needed relief.

So now that the bear market is here, what should investors and others expect? Stocks are near their average decline in a bear market without a recession, at about 24%, potentially introducing an attractive risk-reward trade-off for stock buyers. The job market and consumer balance sheets simply look too strong for a recession to come soon.

Here's another encouraging statistic to help investors stay the course. After the S&P 500 enters a bear market, the median 12-month gain has been 24% with advances in seven of the past 10 instances back to 1957 (only 1973 and 2008 saw big declines). Even better, the average historical 12-month gain off a midterm election year low is over 30%.

In closing, don't forget that lower stock prices can lead to attractive valuations, improving prospects for future returns. It's tempting to sell, but history tells us that after big declines it can be the wrong move.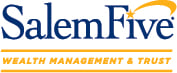 Sean Tesoro, President
Salem Five Investment Services
Securities and advisory services are offered through LPL Financial (LPL), a registered investment advisor and broker/dealer (member FINRA/SIPC). Insurance products are offered through LPL or its licensed affiliates. Salem Five Bank and Salem Five Investment Services are not registered as a broker/dealer or investment advisor. Registered representatives of LPL offer products and services using the name Salem Five Investment Services, and may also be employees of Salem Five Bank. These products and services are being offered through LPL or its affiliates, which are separate entities from, and not affiliates of, Salem
Five Bank or Salem Five Investment Services.
Securities and insurance offered through LPL or its affiliates are:
Not Insured by FDIC or Any Other Government Agency

Not Bank Guaranteed

Not Bank Deposits or Obligations

May Lose Value
In The Community
Salem Five Charitable Golf Tournament
Recently, Salem Five held our annual golf tournament to support the Salem Five Charitable Foundation. This year, we were back to our traditional venue, the beautiful Salem Country Club. Dozens of our business customers and partners came to support our effort – enjoying the day on the course, reconnecting with colleagues and, of course, bidding on donated auction items. The evening was capped with a live auction for the most desirable prizes, including coveted tickets to Game 3 of the NBA Finals, an evening in Boston including tickets to see Paul McCartney at Fenway and a Red Sox package including signed memorabilia from Jason Varitek. Supporting non-profits in the areas we serve is the mission of the Charitable Foundation and we are proud to have donated nearly half a million dollars to 250 organizations last year. With the proceeds from this year's golf tournament, 2022 is shaping up to have an even greater impact.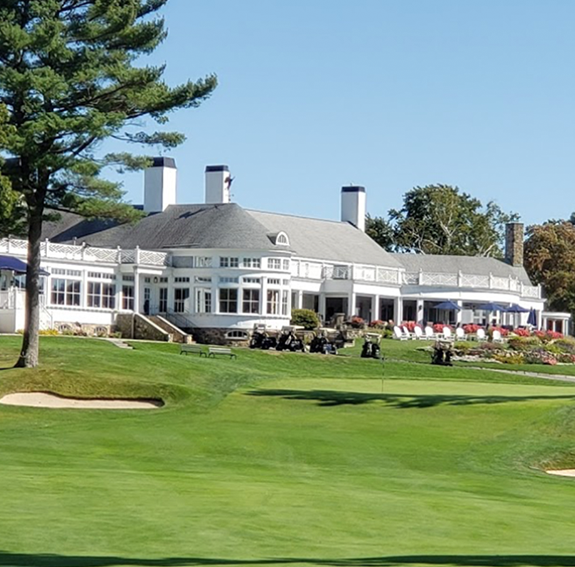 Current Promotions
Make your career move to Salem Five
Like working WITH Salem Five? How about working FOR Salem Five? We are a growing organization with open positions across a variety of career areas. Competitive pay, great benefits and people you love seeing every day. For a limited time, select positions are offering a $2,000 sign-on bonus. You don't have to be a banker to work here. There are positions available in IT, insurance, mortgage and, of course, in our retail branches, among others. Consider making a career move here.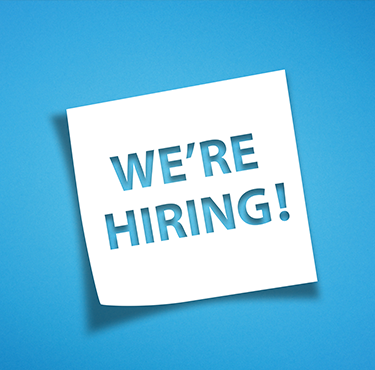 Business Planning
Line of Credit? Or Credit Card? Which is Better?
Many small business owners use credit cards to help finance their working capital needs instead of obtaining a line of credit. Why? Because credit cards are simply easier to obtain. There are offers everywhere. It makes sense. But, in the long run, they are not the best financing method to help you grow your business. Here's why:
Although credit cards could be used to finance some short-term business spending, the balance limit is typically low compared to a line of credit -- which could range from as low as $50K all the way up to a few hundred thousand to even north of a million dollars (depending upon what your business would qualify for – of course). Secondly, the interest rate on a credit card can be in the high teens while a line of credit is relatively low (based on Prime plus a spread) with an all-in interest rate usually ranging between 4.5% to 9.5%. Same applies for cash advances: the interest rate on a cash advance on a credit card is exorbitantly high and can be even more than 20%, while on a line of credit, it's the same relatively low rate.
The one perceived barrier to obtaining a line of credit is going through the banking application process, which does require some paperwork and time to get approved. However, in the long run, it's the best bet to run your business appropriately and in the most cost-effective way. Every small business owner should think about getting a line of credit to enable steady flow when needed. So, leave that credit card in your wallet!



Christine Tran
Community Business Banker