Jason Consalvo VP, Community Business Banking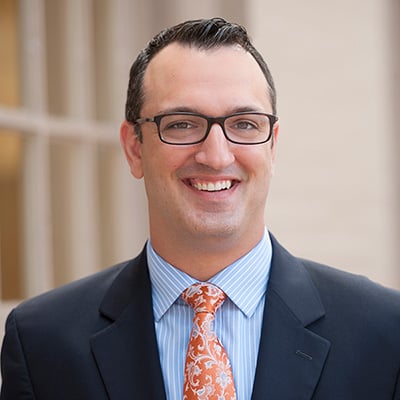 ---
Connect with Jason Consalvo
Jason Consalvo
VP, Community Business Banking
Jason's 2018 move to Community Business Banking followed a 16 year career in Salem Five's Retail Banking division. Before his transition to business banking, Jason managed the Salem branches for 6 years, leading those teams and helping local business customers thrive with the help of Salem Five's innovative products and services. In his current role, Jason connects business owners to the capital, cash management solutions, and network connections that they need to take their businesses to the next level. He's the banker you want on your team when it's time to grow your business.
Jason serves the community as an Executive Committee Member of the Salem Chamber of Commerce, Economic Development committee member of the Salem Chamber of Commerce, Trustee of the Essex National Heritage Commission, and Past-President of the Rotary Club of Salem.
He lives in Beverly with his wife Kerri and their two sons, and enjoys woodworking and golfing..