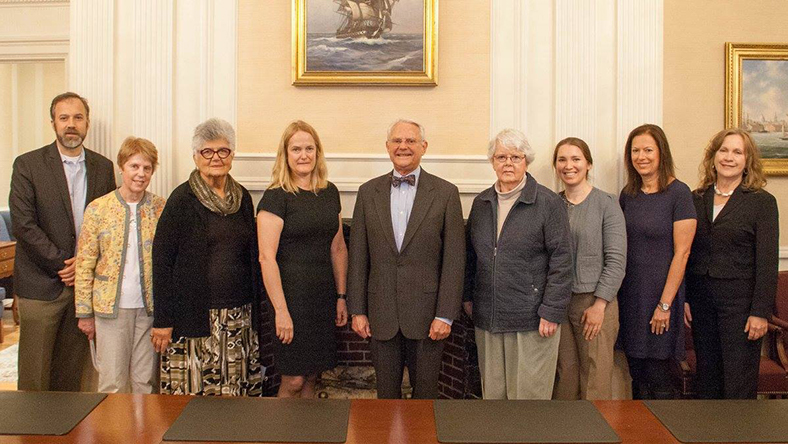 Heritage Salem Five Charitable Foundation Awards $30,000 to Eight Local Nonprofits
November 2017
Salem, Mass., November 30, 2017 – As part of its long-standing commitment to help build strong, thriving communities, Salem Five recently awarded a total of $30,000 to eight local nonprofit organizations on behalf of the Heritage Salem Five Charitable Foundation.
The recipients were:
The Heritage Salem Five Charitable Foundation, created to honor the charitable giving legacy of Heritage Co-Operative Bank in its 2006 merger with Salem Five, awards grants semi-annually to nonprofit organizations operating in the communities of Salem, Marblehead, Beverly, Peabody, or Danvers who target one or more of its primary areas of focus: education, health and human services, youth programs, affordable housing and community development.
The foundation is overseen by President Donald S. Glass, who was a member of the board of directors at the former Heritage Co-Operative Bank and now serves as a member of the Salem Five executive board of trustees.
"A dedication to serving our local communities is at the core of our values at Salem Five," said Glass. "We feel that our communities are best served by supporting the local agencies that work every day to make a difference in the lives of people in-need. It's a pleasure to recognize these wonderful organizations for their achievements and help further their causes through Heritage Salem Five Foundation grants."