Salem Five Charitable Foundation Awards $46,000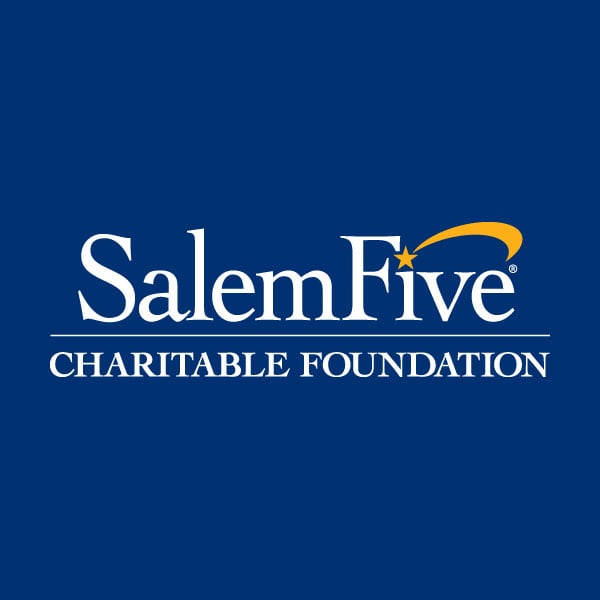 ---
Salem, Mass., January 10, 2020 – As part of its continued commitment to support and strengthen the communities it serves, Salem Five recently awarded a total of $46,000 to twenty-three area nonprofit organizations on behalf of the Salem Five Charitable Foundation. The funds reflect the proceeds from Salem Five's Annual Golf Tournament, held at the Salem Country Club. "We're proud to support the many diverse nonprofit organizations that improve the lives of our neighbors and quality of life in the communities in which we live and work." said Salem Five President and CEO Ping Yin Chai. "The range of organizations recognized reflects the needs throughout the region. As always, we are pleased to recognize and support their important work."
The recipients included:
A Bench for James: an organization based in Ipswich that provides a variety of support programs for families and individuals touched by addiction.
Acord Food Pantry: a food pantry that provides nutritionally balanced food to those in need within Essex, Hamilton, Ipswich, Manchester-by-the-Sea, Topsfield and Wenham.
ACT Lawrence: a non-profit that empowers its residents and provides opportunities through its community development initiatives such as affordable housing, financial coaching, and youth leadership programs.
Be Like Brit: a non-profit dedicated to continuing the compassion of Britney Gengel by serving the children of Haiti through sustaining a safe, nurturing home rooted in the virtues of faith, hope and love while developing a sense of social responsibility, community involvement and unconditional love.
Christian Angel Smile Foundation: a non-profit foundation that works to support families in need during the holiday season by providing food baskets and children's gifts.
Danvers Community YMCA: a charitable, non-profit organization that provides facilities and programs for the entire community to support youth development, healthy living and social responsibility.
David K. Johnson Foundation: a non-profit dedicated to raising money and awareness to cure Alzheimer's and support families affected by the disease.
Girls Inc. of Lynn: an organization inspiring all girls to be strong, smart & bold by delivering life-changing programs and experiences by trained professionals who focus on supporting, mentoring, and guiding girls in an affirming environment.
Gregg Neighborhood House Association: a large group and childcare center in Lynn, MA established to assist and strengthen families and to educate and nurture children through the delivery of high quality, affordable and comprehensive programs.
Haymakers for Hope: an organization that helps people train and compete in a sanctioned charity boxing event to raise funds for cancer research, care, awareness and survivorship.
Healing Abuse Working for Change: a leading domestic violence agency that provides a helpline, an emergency shelter and legal, advocacy and counseling services to victims of domestic violence residing in 23 cities and towns on Massachusetts' North Shore.
Lynn Community Health Center: a community health center that offers comprehensive health care to everyone in the community, regardless of ability to pay.
MVHP (Merrimack Valley Housing Partnership): a non-profit organization that promotes responsible and sustainable homeownership opportunities for low and moderate income earners by producing comprehensive training and counseling as well as promoting the use of special mortgage products and down payment assistance programs.
Peabody Education Foundation: a non-profit that provides unique programs and advanced technology to benefit and guide thousands of students as they develop into successful citizens and leaders.
Sailing Heals: an organization dedicated to providing a complimentary day of relaxation and joy for those who are undergoing cancer treatment or dealing with the effects of a serious illness or injury and their caregivers.
Salem Music Boosters: an organization that supports the Salem High School Music Program and provides additional music education opportunities not otherwise available.
St. Peter's Kitchen: a privately funded soup kitchen that has operated for more than 14 years and provided over 28,000 meals to 30-50 homeless and needy men, women and children on a weekly basis in the Greater Plymouth area.
Strongwater Farm Therapeutic Equestrian Center: an organization that strives to enhance and enrich lives by providing education, social opportunities and emotional support for its communities through equine assisted activities and therapies.
The Musary JRP: a non-profit music instrument lending library that works to motivate, cultivate and inspire people in the community to get involved in music.
The Salem Pantry: a food pantry working to eradicate hunger in the Salem Community, providing residents in need with nutritious foods in an atmosphere of dignity and respect.
VETRN (Veteran entrepreneurial Training and Resource Network): a non-profit organization providing veteran small business owners and family members an opportunity, free of tuition, to attend a 26 week program in entrepreneurship to provide them with the skills, resources, mentoring and networking necessary to grow their own small business.
Visiting Nurse & Community Care: a non-profit organization that provides home health care and community health programs to 63 communities in the Greater Medford/Arlington area.
Winthrop Advocacy, Resources, and Community: an organization dedicated to enhancing the lives of individuals with disabilities through social and recreational programs.
Salem Five's Charitable Foundation awards grants to local nonprofits annually with a priority on organizations that support economic self-sufficiency, workforce development, and financial literacy. Learn more about the Salem Five Charitable Foundation.
Contact:
Hillary Allard
The Castle Group for Salem Five
(617) 337-9524


About Salem Five Bank
Salem Five Bank (www.salemfive.com) is a mutual bank founded in 1855. Whatever the need and whatever the goal, Salem Five's banking, investment and insurance professionals have the expertise to move customers forward. Salem Five has almost $6 billion in assets and 34 retail branches in Essex, Middlesex, Norfolk and Suffolk counties. Divisions include Salem Five Mortgage Company, one of the largest mortgage lenders headquartered in New England; Salem Five Wealth Management and Trust Services, which offers financial and retirement income planning, portfolio review and money management; Salem Five Wealth Management & Trust offering fiduciary wealth management services to institutions and high-net-worth individuals, and Salem Five Insurance Services, which provides personal and commercial insurance. Salem Five deposits are insured through the FDIC and DIF. Salem Five Mortgage Company's NMLS # is 4662. Equal Housing Lender. Securities are offered through LPL Financial, member FINRA/SIPC. Life insurance products are offered through LPL Financial or its licensed affiliates. Insurance and investment products are not FDIC insured, not bank guaranteed, may lose value, not a deposit, and not insured by any federal government agency.
FOR MORE INFORMATION
(800) 850-5000
marketing@Salemfive.com