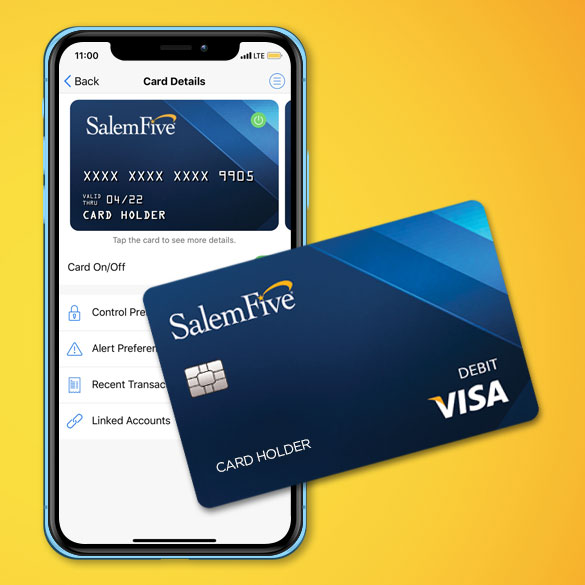 Safeguard your debit card
Your card, your terms. Salem Five Card Controls lets you control your debit card on the go. Simply log into the Salem Five Mobile Banking App to turn your card on and off if you misplace it, establish controls for where, when and how much any card on your account can be used, and set real-time alerts to stay on top of purchases. Controlling your Salem Five debit card has never been easier.
Debit card still missing? Salem Five can instantly issue a new debit card in any Salem Five branch location. Just walk in, open an account or request a new debit card, and walk out with a shiny new card in-hand...instantly!
Salem Five Card Control FAQs