Voice Banking With Amazon Alexa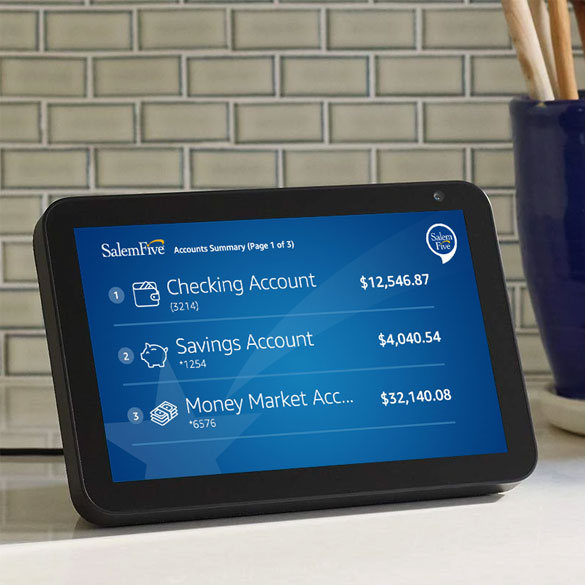 "Alexa, open Salem Five"
The new Salem Five Banking Skill is a convenient way to securely access your account information and transaction history quickly. The Salem Five Skill is currently available on Amazon App, Amazon Echo, Amazon Echo Dot and Amazon Echo Show.
Sample voice commands for the Salem Five Skill include:
"Alexa, what are my recent checking account transactions?"
"Alexa, what is Salem Five's Routing Number?"
"Alexa, what are the customer support hours?"
To begin using the voice banking capability, Salem Five customers will need to:
Enable the Salem Five Banking Skill in the Amazon Alexa app or on Amazon.com
Link to your Online or Mobile account
Create a multi-digit security code
See how Salem Five's Voice Banking with Alexa works

Amazon, Alexa, and all related logos and motion marks are trademarks of Amazon.com, Inc. or its affiliates.