Guided Wealth Portfolios
- Intuitive, intelligent investing technology - Dedicated LPL Financial Advisor - Low initial investment ($5,000)
Simplified Investing
Our mission is to help our customers maximize their returns. Whether you're new to investing or a seasoned pro, Guided Wealth Portfolios does what is suitable for you and your money. Take it for a drive and generate your custom investment allocation roadmap today!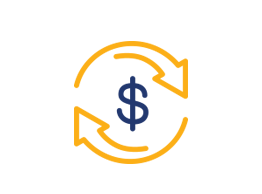 Auto-investing with personalized service
Guided Wealth Portfolios combine the ease of technology with the personal attention and service of your financial consultants at Salem Five Investment Services. While most digital investing strategies, or robo-advisors, don't include access to a dedicated relationship with a financial advisor, we're standing by to help guide you throughout the online investing process.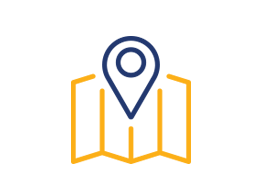 Personalized advice based on your needs
To help you pursue your objectives, you'll receive an investment allocation road map based on your goals, investing timeline and risk preferences. Your road map is also customized for your specific stage in life, and will change as your needs change.
Access to ongoing planning, service, and advice
Investment road map designed just for you
Access to a dedicated financial advisor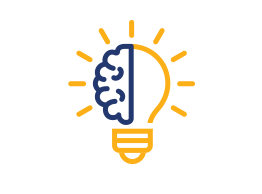 Intuitive, intelligent technology
You can get started with as little as $5,000 in investible assets. You'll enjoy low management fees, and we'll allocate your assets in a tax-efficient manner, evaluating the tax impact of each trade before it goes though.
Low initial investment minimums
Tax-efficient investing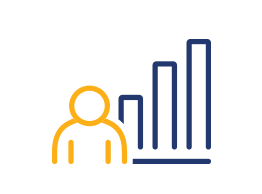 Strategies designed just for you
The technology that powers Guided Wealth Portfolios makes the self-directed investing process fast and easy. Invest online with access to a personal portal where you can view your accounts in one place, open new accounts, review your portfolio, and make updates.
Personal investment portal
Daily monitoring of your portfolio
24/7 access to your accounts
How GWP Works
1
Enter Your Information
To get started, we'll need some information about you: your age, risk tolerance, current investments and savings.
2
Review Your Personalized Investing Plan
After you enter your information and connect your existing investment accounts, we'll provide you with a financial road map tailored for your specific situation. You'll see recommendations demonstrating how your portfolio can potentially be improved by using the Guided Wealth Portfolios. This road map is free and remains available to you for 45 days.
3
Implement Your Plan
If you decide to enroll in the managed service and let us implement your road map, Guided Wealth Portfolios will administer your account using our customized investing process. It is an affordable way to manage fees, potentially reduce taxes, and help you pursue your financial goals.
Lean on our professionals
J.P. Pontbriand
CFA®, Portfolio Manager
Check the background of investment professionals associated with this site on FINRA's BrokerCheck
Guided Wealth Portfolios
We've launched Guided Wealth Portfolios to help you access powerful investing technology with access to a dedicated LPL Financial Advisor. And getting started is easy – with personal advice based on your needs.
Guided Wealth Portfolios (GWP) is a centrally managed, algorithm-based, investment program sponsored by LPL Financial LLC (LPL). GWP uses proprietary, automated, computer algorithms of FutureAdvisor to generate investment recommendations based upon model portfolios constructed by LPL. FutureAdvisor and LPL are nonaffiliated entities. If you are receiving advisory services in GWP from a separately registered investment advisor firm other than LPL or FutureAdvisor, LPL and FutureAdvisor are not affiliates of such advisor. Both LPL and FutureAdvisor are investment advisors registered with the U.S. Securities and Exchange Commission, and LPL is also a Member FINRA/SIPC.

All investing involves risk including loss of principal. No strategy assures success or protects against loss. There is no guarantee that a diversified portfolio will enhance overall returns or outperform a non-diversified portfolio. Diversification does not protect against market risk.

LPL Financial does not provide tax advice. Clients should consult with their personal tax advisors regarding the tax consequences of investing.
Securities and advisory services are offered through LPL Financial (LPL), a registered investment advisor and broker/dealer (member FINRA/SIPC). Insurance products are offered through LPL or its licensed affiliates. Salem Five Bank and Salem Five Investment Services are not registered as a broker/dealer or investment advisor. Registered representatives of LPL offer products and services using the name Salem Five Investment Services, and may also be employees of Salem Five Bank. These products and services are being offered through LPL or its affiliates, which are separate entities from, and not affiliates of, Salem Five Bank or Salem Five Investment Services.
Securities and insurance offered through LPL or its affiliates are:
Not Insured by FDIC or Any Other Government Agency

Not Bank Guaranteed

Not Bank Deposits or Obligations

May Lose Value
The Salem Five Investment Services site is designed for U.S. residents only. The services offered within this site are offered exclusively through our U.S. registered representatives. LPL Financial registered representatives associated with this site may only discuss and/or transact securities business with residents of the following states: AL, AZ, CA, CO, CT, DC, DE, FL, GA, HI, IA, ID, IL, IN, KS, KY, LA, MA, MD, ME, MI, MN, MO, NC, NH, NJ, NY, OH, OK, OR, PA, RI, SC, TX, UT, VA, VT, WA, WI, WV.