Mark Coaches Pentucket Nor'Easters to Championship Game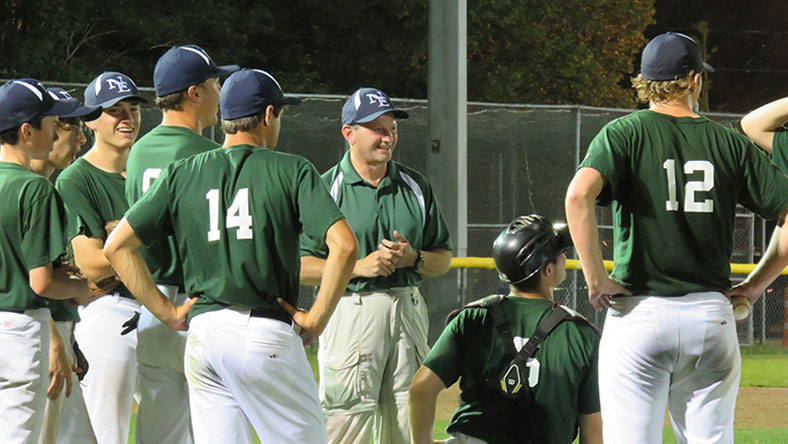 ---
Mark moved up to coach the Pentucket Nor'Easters in the Northeast Senior Babe Ruth League (16-18 year olds) in the summer of 2015. He was able to coach both his sons, David (18) and Daniel (16) in this varsity level league of 10 teams. He had 16 players on his roster from seven different high school programs. While Mark was very nervous about coaching at this level, he soon learned that this team was blessed with talented baseball players who embraced the team concept and played hard on every pitch.
Here are some of the team's accomplishments:
In 17 regular season games, Pentucket allowed just 52 runs (3.08 per game), but scored 104 runs
Pentucket finished the regular season in first place with a 12-5 record
Every pitcher had a winning record
Pentucket's winning percentage including the playoffs was .682
Pentucket at one point had won nine games in a row, and 12 of 13
Including the playoffs, Pentucket had five dramatic come from behind victories, with three walk-off hits, including one with a walk-off home run
In two consecutive play-off games, Pentucket was down to their last strike, but came back to win both games in dramatic fashion
"I cannot describe how proud I was of these players and this team" Mark said. "It is inspiring to lead such a talented group of young people. They came together and worked hard to achieve. While we did not prevail in the championship game, we had so many great victories and created so many memories. It was just a great summer for all of us."
Mark hitting fungos to his team before a game.
Enjoying a victory with the team after one of our night games.

Happy Coach!!! A walk-off hit on August 1st during Pentucket's second playoff game. Pentucket was losing 5-3 in the bottom half of the last inning, and his son Danny lined a single on a 3-2 pitch with two outs to Center field to tie the game just before this walk-off base hit.