Lala Cronin AVP, Branch Manager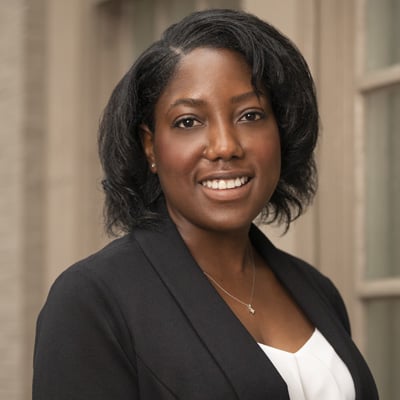 ---
Connect with Lala Cronin
Lala Cronin
AVP, Branch Manager
Lala comes to Salem Five with over 12 years of banking experience. She is well-versed in business and consumer lending, financial literacy and digital banking. She enjoys working in this field as she's able to assist clients overcome financial challenges and set them up for long-term success. She loves the opportunity to inspire families and business owners when it comes to achieving financial wellness. She is pleased to be serving Tewksbury and the surrounding area. She welcomes anyone to stop by her branch for business or just to say hello.

Contributing to and bettering the community has always been a passion for Lala. Her community work includes involvement in a number of important nonprofits, including: Wilmington/Tewksbury Chamber, Silver Lining Mentor, Big Friends Little Friends for the Family Services of Merrimack Valley, Jane Doe, Inc, and even the Massachusetts Department of Children of Families where she is a Volunteer Foster Care case reviewer.

Lala studied Business Management at the University of Phoenix and originally hails from Huntington Beach, CA where she was born and raised. She then spent 14 years in Seattle before moving to Boston in 2018. She is a new mom to a healthy baby boy and lives in Andover with her husband. She enjoys time spent with her family, camping, fishing and sports. (Let's hope there's some Boston teams she favors!) One day, she'd love to travel to Paris.