Carmela Aguirre Senior Loan Officer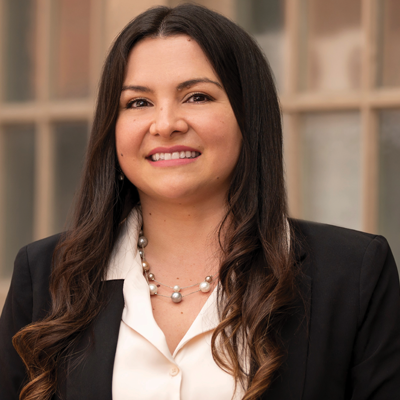 NMLS: 1886265
---
Connect with Carmela Aguirre
Carmela Aguirre
Senior Loan Officer
Carmela joined Salem Five as a seasoned Senior Loan Officer, leveraging her extensive experience in the mortgage industry. With comprehensive knowledge of all mortgage products, Carmela has honed her expertise in assisting first-time home buyers, making it her specialty. Her genuine passion lies in helping individuals navigate the process of acquiring their dream homes. Carmela's commitment to her clients shines through as she takes pleasure in guiding them through the intricacies of their home loan journey. Fluent in Spanish, she effectively communicates and serves a diverse range of clients. Outside of her professional pursuits, Carmela resides in Saugus and finds fulfillment in spending quality time with her beloved family and friends.
El Departamento de vivienda y desarrollo urbano (HUD) tiene información sobre cómo usted puede encontrar un consejero de vivienda, aprobado por HUD, de habla español. Usted puede encontrar una lista de consejeros de vivienda HUD-Aprobado en su estado en línea en http://www.hud.gov/offices/hsg/sfh/hcc/hcs.cfm o por teléfono llamando al HUD en (800) 569-4287.

Los Documentos y formularios que prevemos para abrir y mantener su cuenta, Con Salem Five, son proporcionados en inglés




Our latest technology is available for Apple phone users in the Mortgage ASAP by Salem Five mobile app. Download today from the App Store to use our mortgage calculators, scan and upload documents, and more!
It's a very personal relationship with Salem Five, built on honesty, integrity, and trust.

Steve C., Woburn