Kevin Rourke SVP, Commercial Division Head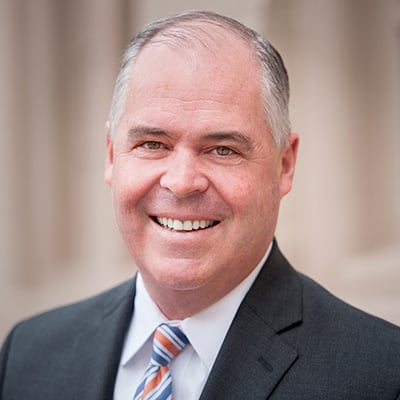 ---
Connect with Kevin Rourke
Kevin Rourke
SVP, Commercial Division Head
Kevin joined the Salem Five team in April of 2012. Working out of the Corporate Office in Salem, Kevin oversees all aspects of the bank's $2 billion commercial banking division, which includes C&I, Commercial Real Estate, Construction and Aviation Lending, and Cash Management. He also serves on the bank's executive management team.
Prior to joining Salem Five, Kevin was senior vice president in the commercial division at Eastern Bank, where he was awarded four "Pinnacle Club" sales awards. Before that, he was a principal at Fabri & Rourke Insurance Agency, which afforded him the unique perspective of directly understanding the banking relationship from both a client and a lender's point of view, and a commercial lending vice president at the former Fleet Bank. He holds a bachelor's degree from Amherst College.
An active member of the local community, Kevin currently serves as a vice president and Board member of the Essex National Heritage Foundation, former Treasurer of Aspire Developmental Services of Lynn, former Board member at Salem Country Club and current Town Meeting member for the Town of Danvers. Kevin resides in Danvers with his wife and two children, who keep him very active in their pursuits including youth sports, theater and horseback riding events.
Specialties:
Commercial Finance
Strategic Planning
Growth Trends
Credit and Underwriting