Joe Greenough
SVP, Commercial Real Estate Lending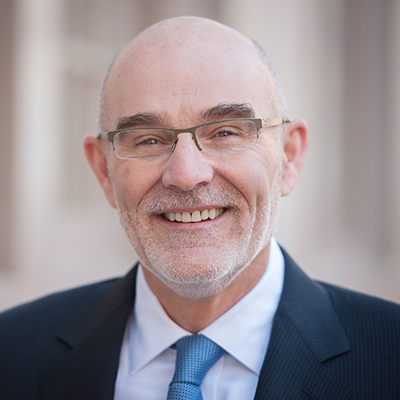 ---
Connect with Joe Greenough
Joe Greenough
SVP, Commercial Real Estate Lending
Working out of the bank's downtown Boston location, Joe manages a three-person commercial real estate team along with his own portfolio of customers, originating commercial real estate loans throughout New England.
Before joining Salem Five in 2004, Joe was a principal at Insight Partners where he and his team successfully developed over 1.3 million square feet of commercial and industrial property. Prior to that, he worked at Shawmut Bank where he managed the bank's $1.2 billion commercial real estate loan portfolio and supervised a staff of 150 people across six regional offices. Before that, Joe held several roles in the construction industry including project manager, design and construction engineer and construction planner.
Joe holds a bachelor's degree in civil engineering from the University of Vermont and an MBA from Northeastern University. He is a supporter and former building committee member of the local nonprofit Girls, Inc. of Lynn. He resides in Boston.
Specialties:
Commercial Finance
Commercial Real Estate
Commercial Development Deals