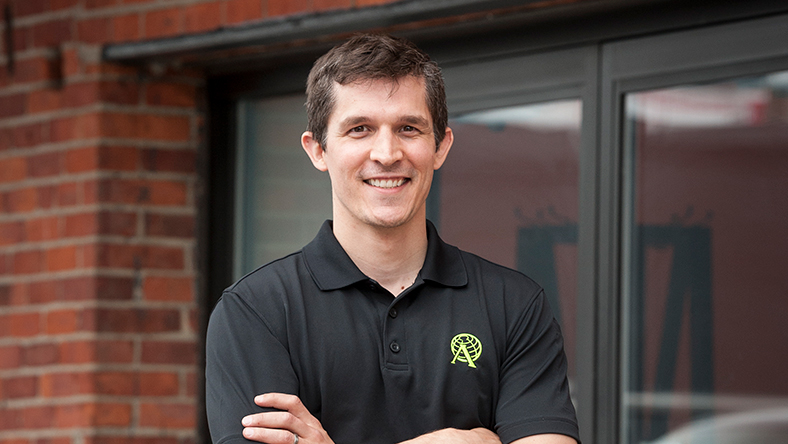 Why Management Matters in Lending
June 2016
Lenders need to be comfortable with those who lead your team.

If you've tried to secure financing, you've likely heard of the five Cs: Capacity, or the ability to repay the loan; Collateral, which refers to forms of security you can provide to your bank or other lender; Capital, or your investment in the business; economic and market Conditions; and last, but not least, Character, which is where who you and your team—your experience, references, and background—come into the picture.

You may think of this last facet as subjective, but it's just as important as your business plan, personal credit history, financial statements, and other considerations in the decision to fund your company.

In a recent profile, "Atlas Devices: Schooled in Innovation," we discussed the ways in which CEO Nate Ball and his co-founders, Tim Fofonoff, Bryan Schmid, and Dan Walker, leveraged the resources at MIT as students to launch a truly unique company; one that has become a leading global provider of security, defense, and rescue solutions. In fact, we were impressed enough with Atlas's innovative solutions that we provided them with two credit facilities. One was an increase in a previous line of credit, based on the company's significant year-over-year growth. The second was an equipment line of credit they could use to purchase the additional tools needed to meet increasing production goals and improve manufacturing processes for better economies of scale.

Among the key factors that led Salem Five to back Atlas was its management. Out of the gate, we knew that Nate and his team were intelligent. Beyond the fact they all have mechanical engineering degrees from MIT, they impressed us with how they carried themselves, engaged in dialogue about their company, and represented their brand with passion. Though they've gained success early in life, they remain humble, yet hungry to continue pushing Atlas to produce exciting new products and grow.

At the end of the day, the management team are who we rely on to get our money back. The Atlas leaders have proven they have the skill sets, work ethic, and integrity to manage the money we lend to them, which helps make us comfortable with our lending decision.

What lenders expect of management

There are a couple of keys that, to most lenders, distinguish great management teams. They include:


The ability to lead through challenges. There are several moving parts in any company that change daily and without warning. We need a management team that can handle these obstacles appropriately while continuing to keep focused on meeting projections to drive further profitability and growth.
A wide range of capabilities. In today's marketplace, management teams need to be dynamic and have multiple skillsets to be successful. Having a strong work ethic, being practical in your expectations, and having a willingness to never stop learning are critical. These qualities will lead to expanding your network, giving you the tools and resources to scale up (or down) your business as needed, and provide opportunities for your employees to growth with you.
Depth of knowledge about the business. There are some base questions we want answers to in this respect: How involved is management in the day-to-day business operations? Do they know their numbers (i.e., where are sales at relative to the same time last year?)? Do they have margin goals and are they hitting them? Why or why not? Are they keeping expenses under control? Again, why or why not?

Any company's success revolves around its management team. Competition is fierce in most industries and it takes dynamic, focused leadership to navigate effectively. To some degree, our ability to finance a company depends on our belief that its managers have that capability.