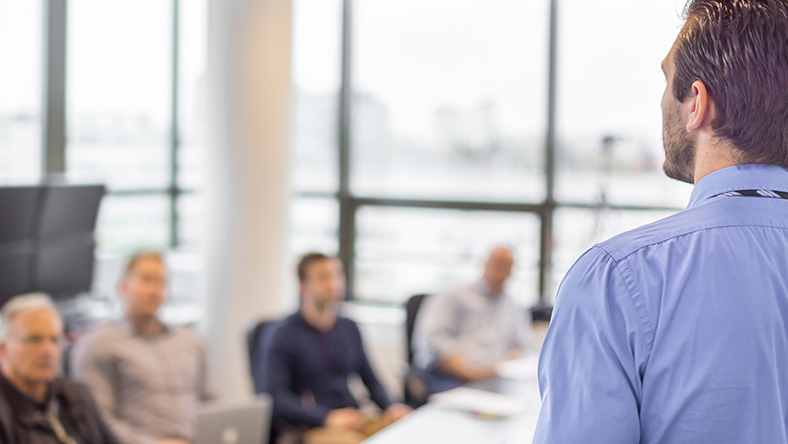 Tapping Your Own Talent Pool: Keys to Leveraging Your Informal Board
August 2017
A board of advisors can help you get through a range of challenges, and putting one together might be easier than you think.

As your company grows your base of employees and clients expand, revenues increase, and you may find it necessary to build a board of directors. But what about the issues and big decisions you're dealing with right now? As a business owner, you typically deal with a constant lack of time and resources, yet it still makes sense to take the time to bounce ideas about growth and direction off others.

No one can be an expert in everything, and you're presumably focused on growing and managing your business. Leveraging the skillsets of professionals with expertise in their own businesses can be paramount. A board of directors, whether elected or appointed, are governed by formal bylaws, meet regularly, and often make binding decisions. An informal advisory board is a much looser arrangement. Your advisors are under no legal obligations and they have no authority over the company.

Building your board

While the size of your board of advisors depends on the size of your business—a $1 million mature machine shop will have different needs than a $10 million high-growth, first generation entity—populating your initial board doesn't have to be a complex process.
Much of the structure likely exists and it's just a question of bringing them together to brainstorm.
Speak with your CPA or accountant, lawyer, banker, and insurance provider.
Remember that once you've engaged this team, you're also leveraging their networks.
You may want to add peers that help fill skills gaps in marketing or other areas, keep the board fairly streamlined, as the core advice needs tend to be around inherent financing and risks going forward (i.e., liability risk, cyclicality, economic uncertainty, collections risk, competitive risk, currency risk where appropriate, etc.).
For example, I was on the board of Aspire Developmental Services, a Lynn-based company that provides early intervention services to children, for approximately eight years in various roles. I assisted with decisions on debt financing, insurance placement, budgeting, and financial review.
Meeting with, and rewarding, your board

While it's not necessarily easy to meet with any frequency—and you can certainly communicate via email and other means—it does make sense to meet at certain pivotal points throughout the year. I'd peg the meetings typically after the close of each financial quarter. It's also worthwhile that the board meet ahead of any fiscal year to offer advice and strategy on budgets and projections for the coming year. Having a few formal dates pre-scheduled also serves to respect the time constraints your board members may have.

As for rewarding your board, you need to bear in mind that keeping it streamlined to professionals you're already using (and whose time you're paying for) means that formal remuneration isn't necessary. However an annual dinner to celebrate successes, discuss opportunities, and make the board members feel like they were part of the process would be welcome.