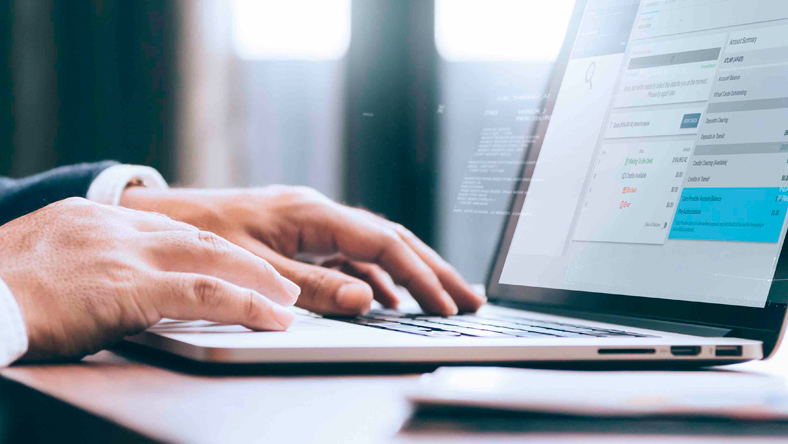 Controlling Payable: A Macro View
August 2017
Last November, we discussed controlling payables as a good way to manage cash and grow your business, but the angle we took was fairly tactical (stretching payment cycles, utilizing trade credit, etc.). In the macro view, proper internal management and control of the payments that flow in and out of your companies' bank account is, of course, critical. In addition to isolated control techniques that have been previously discussed, well-thought out policies and procedures enable your finance team to effectively manage the company's liquidity and defend against fraud.

In the bigger payables picture, here are some core steps that can beef up your functions:
The right structure plays a key role in ensuring better internal control over payables. It starts with a clear separation of duties and responsibilities. The person responsible for purchasing goods and services should not be the same person responsible for issuing the payment. Dual control of payments is always recommended; you may want to require two signers on checks over a certain amount as well as requiring dual approval for the release of any electronic payments, such as wires transfers or ACH payments. Though few banks today require the verification two signatures on checks, it is still a good internal control procedure that helps limit the number of large checks that go out the door without a second set of eyes reviewing the payment. As far as process goes, your team should consider such actions as periodically reviewing and updating signature authorizations, obtaining pre-approval of consultant agreements by Purchasing, and verifying receipt of goods and services to contract/ purchase order and invoice information.
Fight online and other fraud. Cyber-attacks are now, unfortunately, a daily occurrence. Banks have teams of well trained professionals to guard against cyber-crime however the typical small to mid-size companies do not. It is extremely important that your company have the proper safeguards in place and stay current with all anti-virus and anti-spyware software. Cyber criminals hack into companies system; track their website use, key log data, and quietly wait for the right moment to take over a banking session disguised as an "authorized bank user." The use of dual user control to release transactions is also another good way to prevent a "man-in-the-middle" attack. The right process can also help in battling employee fraud (e.g., stolen goods, embezzlement). For example, securing goods received in a restricted area, restricting access to inventory to key staff, and keeping inventory records and periodically calculating beginning and ending inventory amounts can bolster accountability.Check fraud is still the most common type of bank fraud, and Salem Five can aid your business in that case with Positive Pay, which is available through our online banking service, Corporate Online Banking. Positive Pay allows companies to upload check files to the bank and, when a check is presented for payment, it is automatically matched against the file to ensure it is a valid check and that the dollar amount has not been altered.
Put reconciliation at the top of your list. Timely account reconciliation should be a top priority. The more quickly an issue is discovered the faster it can be resolved. Inconsistent reconciliation can result in a loss due to a missed bank deadline. At least once a month, you or your team should be reviewing vendor invoices for accuracy by comparing charges to purchase orders, verifying that the goods and services purchased have been received, and reviewing operating ledgers to assure the accuracy and timeliness of expenses.

Our Corporate Online Banking also help you easily reconcile your accounts before you receive your monthly bank statement.