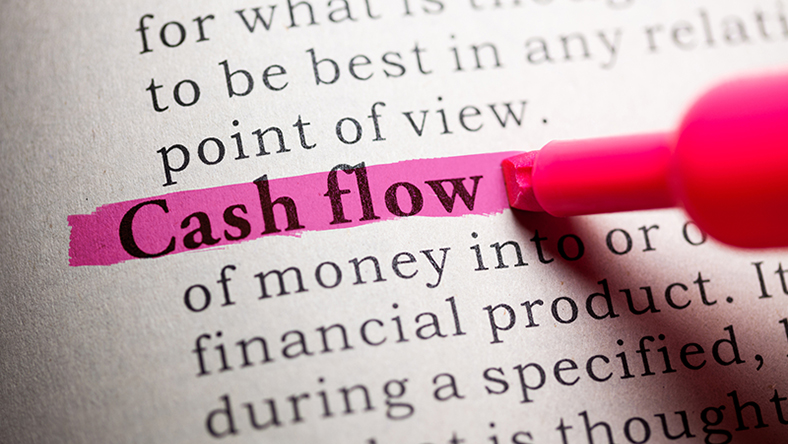 Cash-Flow Sensitivity: Modeling the Future
August 2014
It's hard to anticipate how the activities of any company—and the market—might
impact cash flow in and out of the business. That's where cash flow sensitivity modeling can help. Whether it's based on capex, financing, or operations, cash flow sensitivity modeling can assist in making cash flow shortfalls more predictive, creating opportunities to take proactive steps before real issues occur.

"Most business owners base performance on bank account balances," explains Brian GianDomenico, CEO of Forefront Business Solutions in Millbury, Massachusetts. "What they do not take into consideration is their fixed payments versus variable payments as well as market trends. Cash flow sensitivity modeling takes these factors—as well as balance sheet payments—into consideration in building potential scenarios in which gaps may occur. Once you have a baseline understanding of that picture, it's easier, for example, to shift your product or service mix in order to prevent shortfalls."

When developing a cash flow sensitivity analysis model, it makes sense to build it based on the company's key cash flow components: operational cash flow, investment cash flow, and financing cash flow. "Operational cash flows will show the inflow and outflow of the company's cash from its products and services. Investment cash flow shows the inflow and outflow of investments. Lastly, financing cash flow comes from debt and equity cash-producing events," explains Jamie Hopkins, assistant professor of taxation at The American College, in Bryn Mawr, Pennsylvania. "Operational cash flows take into account overhead expenses, wages, raw materials, accounts payable, taxes, sales, accounts receivable, depreciation, and interest rates. Investment cash flows take into consideration business interests, stocks, bonds, and other types of investments. Lastly, financing cash flows will look at both short- and long-term debt, and equity financing events, including the sale or buy-back of stock and the payment of cash dividends."

The numbers you input into your model are then tied to a percentage change assumption, which lets the model automatically develop "what if," pessimistic, expected, and optimistic cash flow scenarios. In the pessimistic scenario, cash receipts are lowered by the percentage, while disbursements will be raised. In the optimistic scenario, receipts increase by the percentage and disbursements decrease. In short, the scenarios help to analyze potential future events by considering a range of future outcomes.

"'What if' scenarios should be reviewed and examined to help companies plan ahead. Too many companies only look at the potential future 'black swan' events that would pose a negative financial outcome. However, companies should also perform analysis on potential opportunities," asserts Hopkins. "This is where cash flow sensitivity analysis is so important. If we can see a scenario where a $50 million opportunity is possible with a $10 million investment, will we as a company be flexible enough to secure the $10 million in a timely and efficient manner to seize the opportunity?"

How might cash sensitivity modeling work in a real-world setting? "Take, for example, a retail store selling 100 different items with different direct costs, a maxed out line of credit, and monthly, fixed tax-payment obligations," says GianDomenico. "The store has fixed costs, including rent, utilities, supplies, and staff to cover all open hours, regardless of sales. Cash flow sensitivity modeling helps the owner understand the minimum margin needed in order to cover those costs. Once that number has been determined, the right product mix needed to best meet that margin can be developed. Conversely, the company can utilize the same information thresholds to determine when sales increase to a point where base costs, such as payroll, need to increase."

As a strategic tool, cash flow sensitivity modeling can "assist the company in managing cash, setting short- and long-term cash forecasts, and building a cash-flow budget," adds Hopkins. "This type of management and awareness of your company's cash flow can help in planning for both short- and long-term financial operations. When performing any cash flow sensitivity analysis, among the most important things is whether the company has access to outside credit markets. If the company has extreme internal cash flow sensitivity based on the operational, investment, and financing cash flow analyses, but has access to unlimited credit markets, it's not handicapped by cash flow sensitivity. It is crucial to know your access to capital and credit markets before overreacting to poor cash flow sensitivity analysis."

There are several free, downloadable resources that can help you build a cash flow sensitivity analysis template, including spreadsheets from Microsoft and SME Toolkit.