Partnering with Local Leaders in our community
We're partnering with the Boston Business Journal to produce an on-going webinar series called "Local Leaders".

We bring together local leaders to highlight the positive benefits of partnerships in our communities. The panels themselves will be moderated by Carloyn Jones, Publisher of the Boston Business Journal. Webinar audience members will have the opportunity to participate in a moderated Q&A after the discussion has completed via a secure web link.
Powering Salem's Evolution: Trading Coal Ships for Cruise Ships
Thursday, June 14, 2018: 1:00 - 2:00pm
This live event was held on June 14th at Salem Five Bank's New Community Room. The panel featured Mayor Kim Driscoll, our own Jason Consalvo (2018 Salem Chamber's Businessman of the Year) along with Peter Furniss and Scott Silverstein, CEO/COO, respectively, of Footprint Power. The discussion centered around the conversion of Salem Harbor's power plant from coal to gas and how a small start-up became a viable steward for the project. Highlights include the resources deployed to make the project a success and the far-reaching benefits the project has created for the city of Salem's businesses and residents.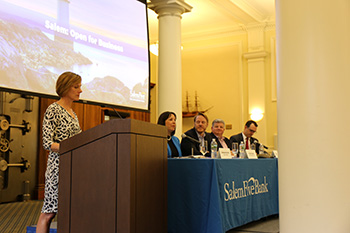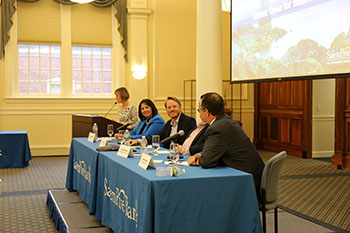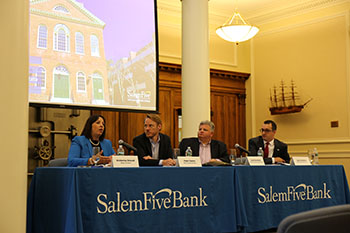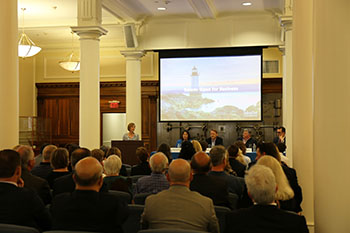 COMING SOON: Peabody Powers Business
Coming early October 2018. Check back for registration details.