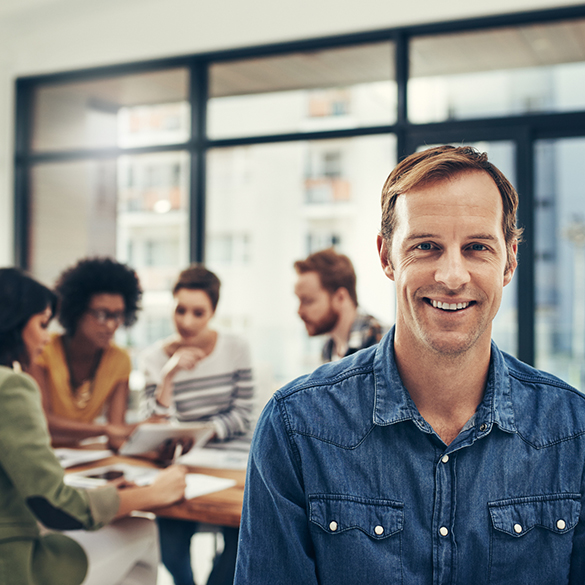 Another valuable employee benefit
Do you have a Salem Five Business Checking Account with direct payroll deposit? If you do, your workforce is eligible for one of the most comprehensive banking packages. Available at no cost to your business.
With On the Job Banking, your employees will enjoy:
Free ATMs worldwide*
The latest mobile banking tools
Companion On The Job savings account
Discounts on Auto Insurance and Mortgage closing costs
Plus, every Salem Five customer has access to:
Free online and mobile banking
Great home equity line of credit and Money Market rates
Retirement Planning professionals, and much more!
*Salem Five does not charge you for Salem Five ATM or non-Salem Five ATM use and reimburses ATM surcharges up to $15.